WEST BLOOMFIELD YOUTH ASSISTANCE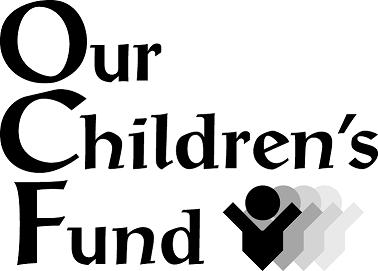 MORE THAN A DECADE OF HELPING
---
West Bloomfield Youth Assistance
c/o Henry Ford Medical Center
6777 W. Maple Road
West Bloomfield, MI 48322
248-592-1278
---
OUR CHILDREN'S FUND meets emergency needs and provides resources to help ensure that every student in WEST BLOOMFIELD SCHOOLS is able to participate in academic and enrichment activities.
WHY IS THERE A NEED FOR OUR CHILDREN'S FUND?
There are children in need in the West Bloomfield School District.
There are children whose families cannot pay for doctor appointments, eyeglasses and prescriptions. There are children who cannot participate in school activitoes because of associated costs. There are children whose families encounter emergencies they can't handle alone.
For children who attend West Bloomfield Schools, there is a way to meet these needs that fall through the cracks of government and private agencies. It's Our Children's Fund.
Our Children's Fun, part of West Bloomfield Youth Assistance, a non-profit organization, is run by volunteers with the support of the West Bloomfield School District.
Because Youth Assistance administers the fun at no charge, EVERY DOLLAR RAISED goes directly to help school district children.
WHAT IS THE PROCEDURE FOR OBTAINING ASSISTANCE?
School principals, teachers or social workers initiate the process, which is confidential from start to finish. The West Bloomfield Youth Assistance staff member confers with the school social worker and makes a recommendation about funding to the Children's Fund Steering Committee. Our Children's Fund encourages using combinations of funding sources.
Ifyou know of a need, contact the school social worker or principal.
ACCOMPLISHMENTS OF OUR CHILDREN'S FUND
From an idea Dr. Avery Murav had in 1990 for an emergency fund for district students, Our Children's Fund grew under the guidance of former superintendent Dr. Seymour Gretchko and with the support of district staff, students and parents.
Through May 31, 2004, Our Children's Fund has granted 661 requests totaling more than $97,400.
TYPES OF NEEDS:
Medical, dental and psychological
Medical and Dental Appointments

Eyeglasses

Vision Therapy

Prescriptions

Psychological evaluation and therapy
Academic and Enrichment
School Supplies

Summer School Tuition

Summer day Camp Fees

Short-term tutoring

Class Trips
School clothing for elementary, middle school and high school students
Home and Auto
The Holiday help program provides assistance to students and their families during the holiday season.
---
PLEASE CONSIDER MAKING A PLEDGE DURING RADIO-A-THON 2006 TO OUR CHILDREN'S FUND. CALL US NOW AT 258-865-6754