HERE ARE A FEW PICTURES FROM THIS YEAR'S RADIO-A-THON!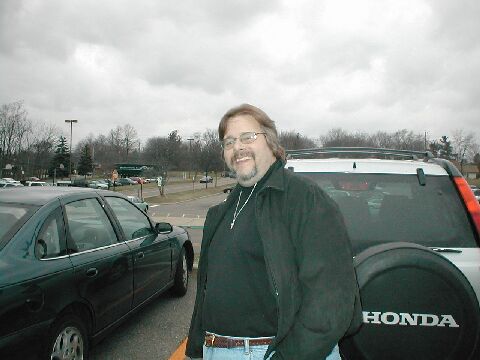 During the early afternoon, Del Tremens from local band Deluxe Radio Theatre stopped by.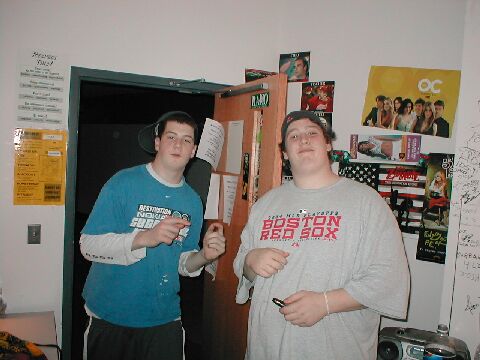 Joey and Max Roberts brought their sportstalk show to the radio-a-thon.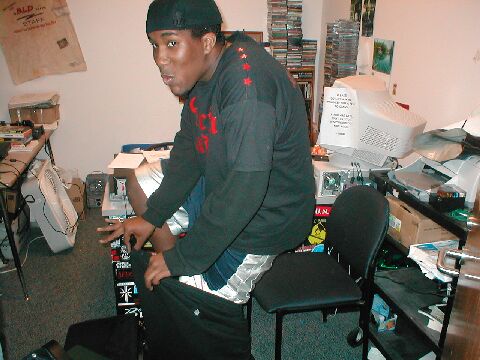 B'Daren Payne changes into his P.J.s.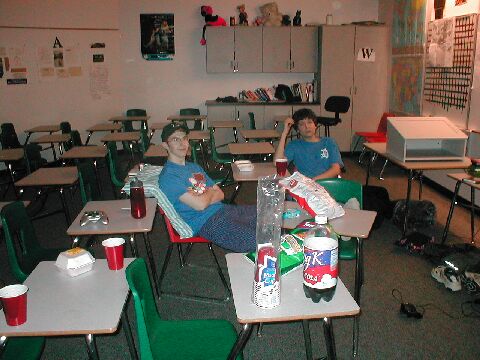 Lee Collins and Alex Ostrovsky invade Mr. Albery's room to watch a movie.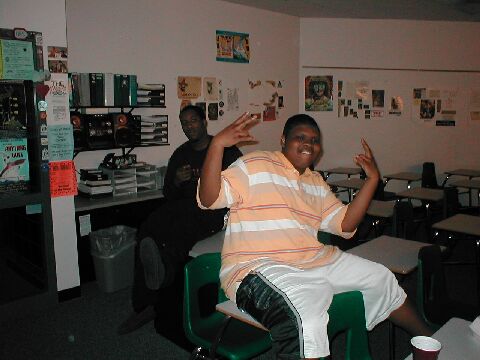 B'Daren and D.J. Juicy still going strong at 1:00am.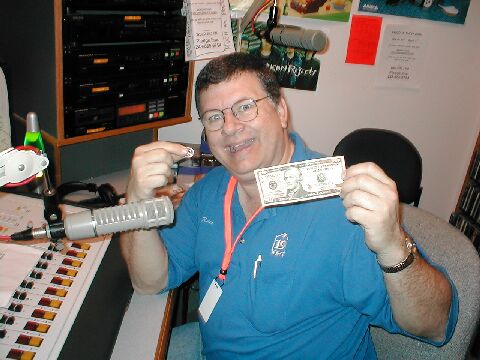 Channel 19 Station manager Randy Long takes to the mic for the morning drive shift.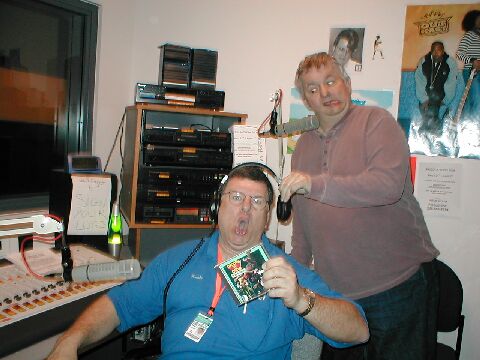 Mr. Townley ("The King") attempts to get his radio station back from Mr. Long ("The Colonel")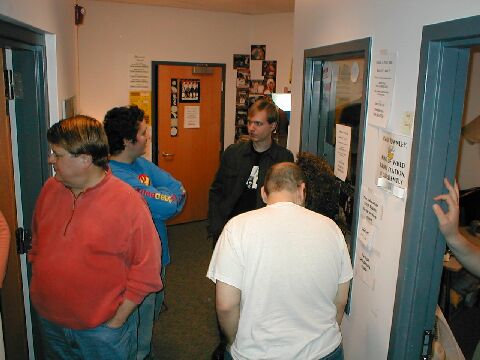 Former WBLD DJs and Mr. Albery gather for the Alumni shift from Noon to 2 on Saturday.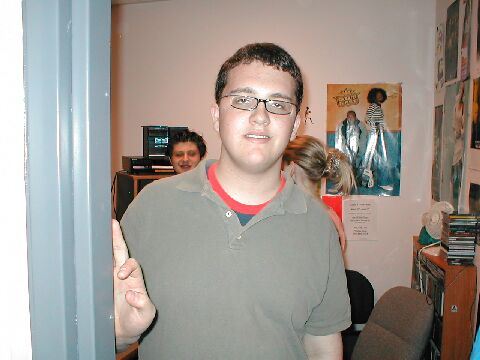 Matt Moss - Class of '05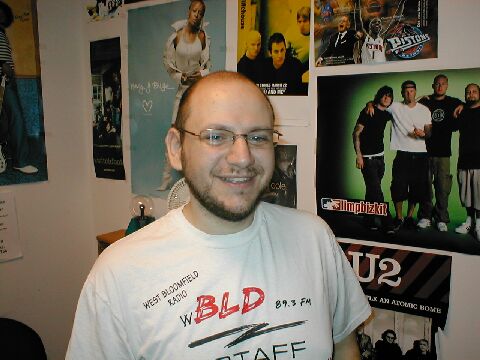 Aaron Schwartz - Class of '93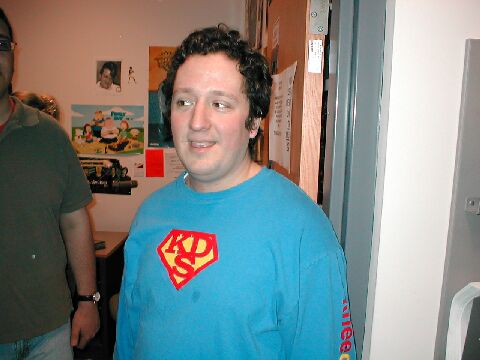 Brian Rice - Class of '95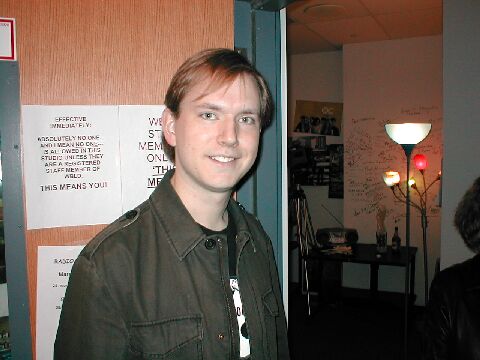 Chris Rohn - Class of '96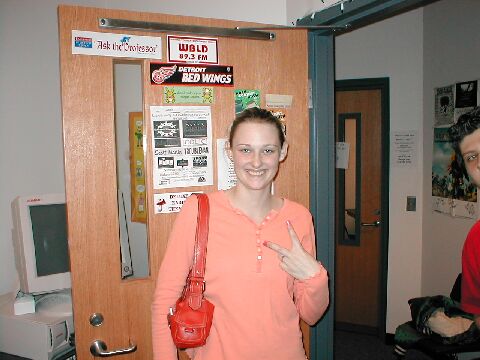 Samantha Noel - Class of '04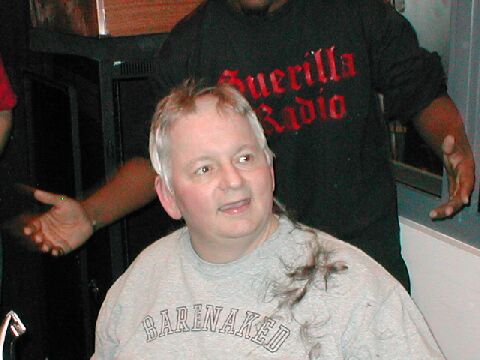 The 200 dollar haircut begins.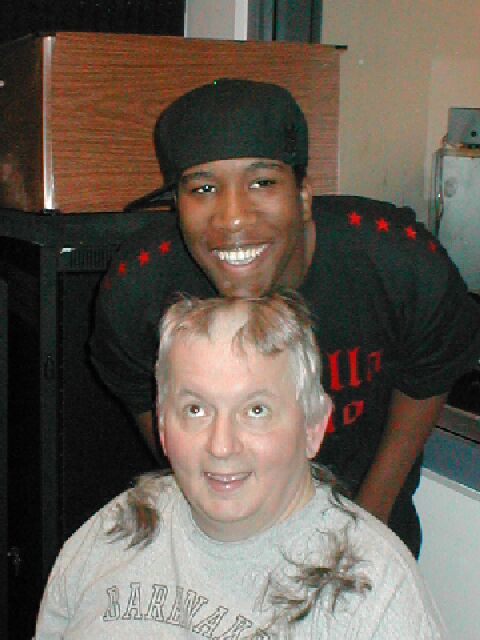 B'Daren and Townley.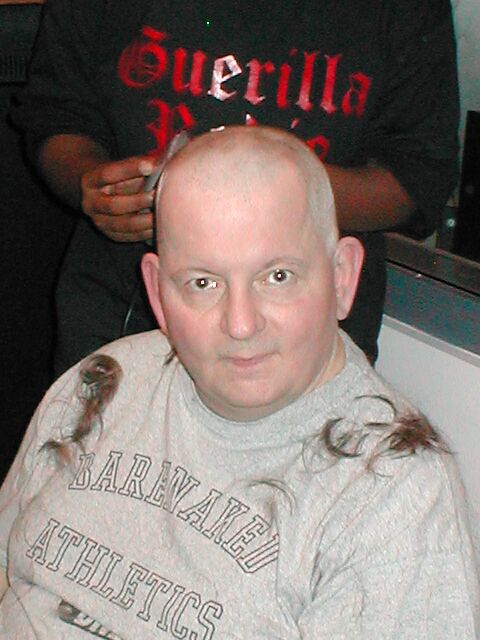 The Glorious results of a hundred dollar challenge.
---