welcome to the home of: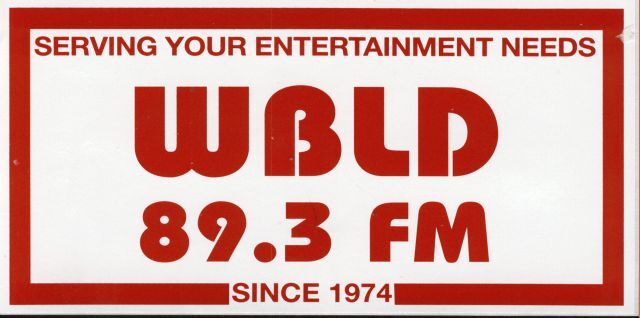 West Bloomfield's BEST music and hottest stars!
---

---
WELCOME TO WBLD-FM!
WBLD is back in full effect this year! We still have a number of shifts available after school and during lunch, see Mr. Townley for details.
---
CONGRATULATIONS TO WBHS's 2006 GRADUATING SENIORS, INCLUDING WBLD'S OWN B'DAREN PAYNE, who is attending Film School this fall.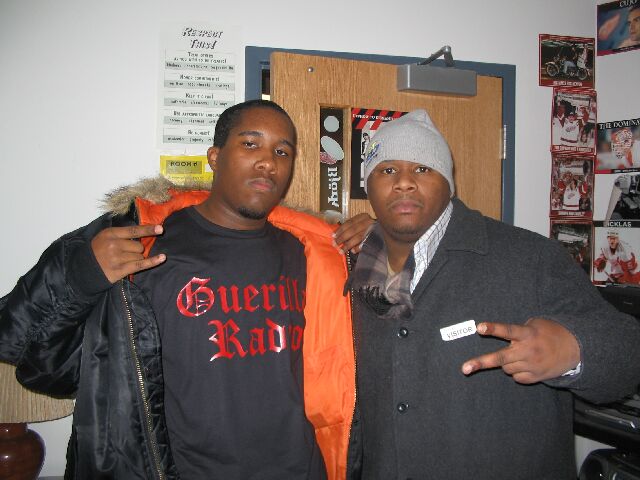 B'Daren and 102.7's SPUDD, at this year's Radioathon. Good luck, B!
---
THE WBLD SITE:
---
HELLO and welcome to the website for West Bloomfield High Schools OWN RADIO STATION, WBLD-FM! We're glad you found us on the Web at our brand new home. In fact, a lot of it hasn't been finished yet. So make sure you bookmark this page and watch us grow!
WBLD-FM is located at 89.3 on your FM dial, just to the right of 89X. We are a community and educational radio station dedicated to the education and free expression of the students of West Bloomfield Schools and the surrounding community. We have broadcast in this same location on the dial for more than 30 years, providing music, news, weather, community information and a lot more. We are a proud member of the Michigan Association of Broadcasters and a Reporting Station to College Music Journal (CMJ) Magazine.
WBLD Broadcasts 24 hours a day, with "live" DJs during regular school hours throughout the school year. If you have any concerns, questions or comments, please contact Station Manager, Mr. Paul Townley at (248)-865-6754 during regular school hours.
---
Sign our Guestbook
View our Guestbook
---
WBLD-FM
LOCATED AT WEST BLOOMFIELD HIGH SCHOOL
4925 ORCHARD LAKE ROAD
WEST BLOOMFIELD, MI 48323
248-865-6754
---
This site was last updated on Tuesday October 24, 2006 11:13 -0400
(c) 2006 West Bloomfield Schools, All rights reserved.